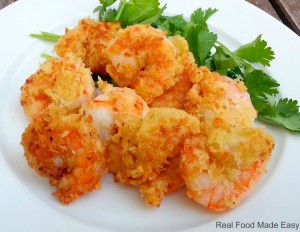 As some of you know, Jeffrey suffers from Crohn's disease, which for a number of years was somewhat manageable through stress reduction, and avoiding a few key trigger foods.  In the last couple years, however; he has experienced an increase in inflammation, and as a result been prescribed new medications, and now goes for regular Remicaide infusions – not without their complications.  The good news is that with this medication, his symptoms are no worse, but on the other hand, he has not improved either.
Diet and stress management play a key role in managing the health of all of us, but are particularly critical for those with autoimmune disorders.  A number of years ago, Jeffrey came across the writings of  Elaine Gottschall, recommending the elimination of dissacharides and polysaccharides in order to allow a balancing of intestinal flora, and healing of the gut.  When he came across this book, about 15 years ago, he was somewhat skeptical (no clinical trials had been conducted), and he felt like it was going to be more work than he felt was warranted.
Fast forward to 15 years later, and while there still have been no recognized trials, many, many people have now adopted what is called the Specific Carohydrate Diet (SCD), which is a more fully fleshed out blueprint of the diet that Elaine Gottschall first wrote about in 1994.  Curiously enough, it is VERY similar to the Paleo diet, and is being adopted not only by people suffering from inflammatory bowel diseases, but also by folks with other autoimmune disorders such as Rheumatoid Arthritis and Multiple Sclerosis.  Long story short, we're going to move towards this way of eating and see if Jeffrey experiences any improvements — in terms of both digestive health, but also energy levels and general wellbeing.
I figure we'll likely get about 80-85 percent there.  A couple of things are going to be big obstacles:  Jeffrey is a big toast and cereal for breakfast kind of guy, so finding suitable replacements will take some trial and error.  Second is the years of conditioning to have starch on the plate with every meal, and finally the fact that ALL conventional Crohn's dietary recommendations have patients consuming starches such as rice and potatoes as a way to soothe the gut… which may be exactly the wrong approach for long-term healing!
So, we'll see how it goes!  Tonight's dinner was a grain-free version of Coconut Prawns, guaranteed to hit the spot regardless of whether you are SCD or not!
Coconut prawns - grain-free version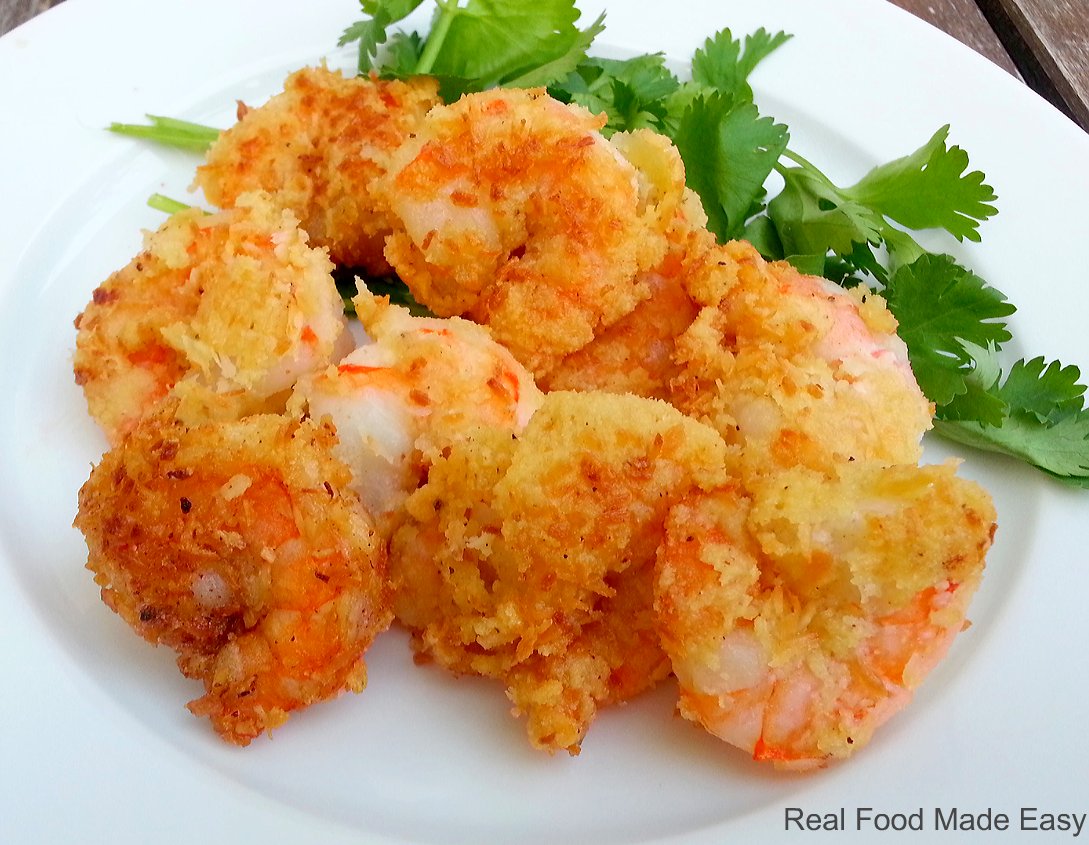 Ingredients
454 grams raw prawns
1 cup almond flour
2 tsp sea salt
1 cup unsweetened coconut flakes
1 egg
1/4 cup almond milk
1 cup vegetable oil
Instructions
Peel and devein the prawns
In a 9-10 inch skillet, heat the oil over medium heat.
Set up a breading station with 3 bowls.
In the first bowl, whisk the egg with almond milk and 1/2 tsp salt
In the third bowl, mix the coconut flakes with the remaining 1/2 tsp salt.
Dip the prawns in the egg, then roll in the almond flour, and finish in the coconut flakes.
Cook the prawns in smallish batches in the hot oil hot,1-2 minutes per side, keeping watch on the temperature of the oil. Remove from the oil with a slotted spoon or spatula, and drain on paper towels.
Serve while still warm.
http://realfoodmadeeasy.ca/2012/07/coconut-prawns-and-on-the-process-of-going-grain-free/
Janice Mansfield
The following two tabs change content below.
Janice Mansfield
is a personal chef who specializes in creating customized catering and baking for people with food sensitivities. A recipe developer and baker by day, by night, she enjoys delving into the history of classic cocktails and created a line of
cocktail bitters
for no other reason than she wanted chocolate bitters in her Manhattans! In her spare time, she documents the antics and unbearable cuteness her two Shiba Inus over at
Life in the Shiba Shack
.